There are many methods for meditation to let deepen the state when people are trying to get lost of present life problems, silencing the mind or just being in peace for a while. Proper breathing is one of the most important tool for attaining a deep state where our mind is silent or we are just in our own "head" without the outer world's daily problems.
Why do we need to use deep breaths in certain cases? Btw why do we need to breathe deeply? Well, we don't need to, this is just a technique to go deeper enough to silence your mind or move your energies. Altered states of your consciousness can be reached by this technique.
Breathing is like going deeper into yourself
Proper deep breathing in a slow manner will have the effect of becoming deeply relaxed because it starts with the physical brain device. Then it goes down to all body parts. You will exist in your head in the darkness and become a point of consciousness.
I'm warning you, don't go too deep if you are not familiar with non-physical traveling, mentioned below. Move your body parts sometimes.
What happens is, if you start to breathe deeply as a habit or you are just experimenting with it, you will experience non-physical issues. Some people won't, I know about it. But whenever somebody (most people) doesn't know a thing about what is beyond the physical world and around the sleep state, it can be frightening for the first few or dozen times.
Deeply breathing will cause a certain brainwave change in your physical vehicle where you are still aware but your brain will start to shut down the body. It happens naturally whenever you fall asleep normally. You will still be aware and maybe get some meditational sensations too. Some practitioners in practicing Astral Projection, Out-of-Body Experience and others can experience those but they are just signposts.
So in a nutshell, you will go deeply into a self-hypnosis like a state where you can concentrate on your thoughts or ignore them. Mostly, meditation is about ignoring the external reality, stopping mind chat and learning to focus on one thing.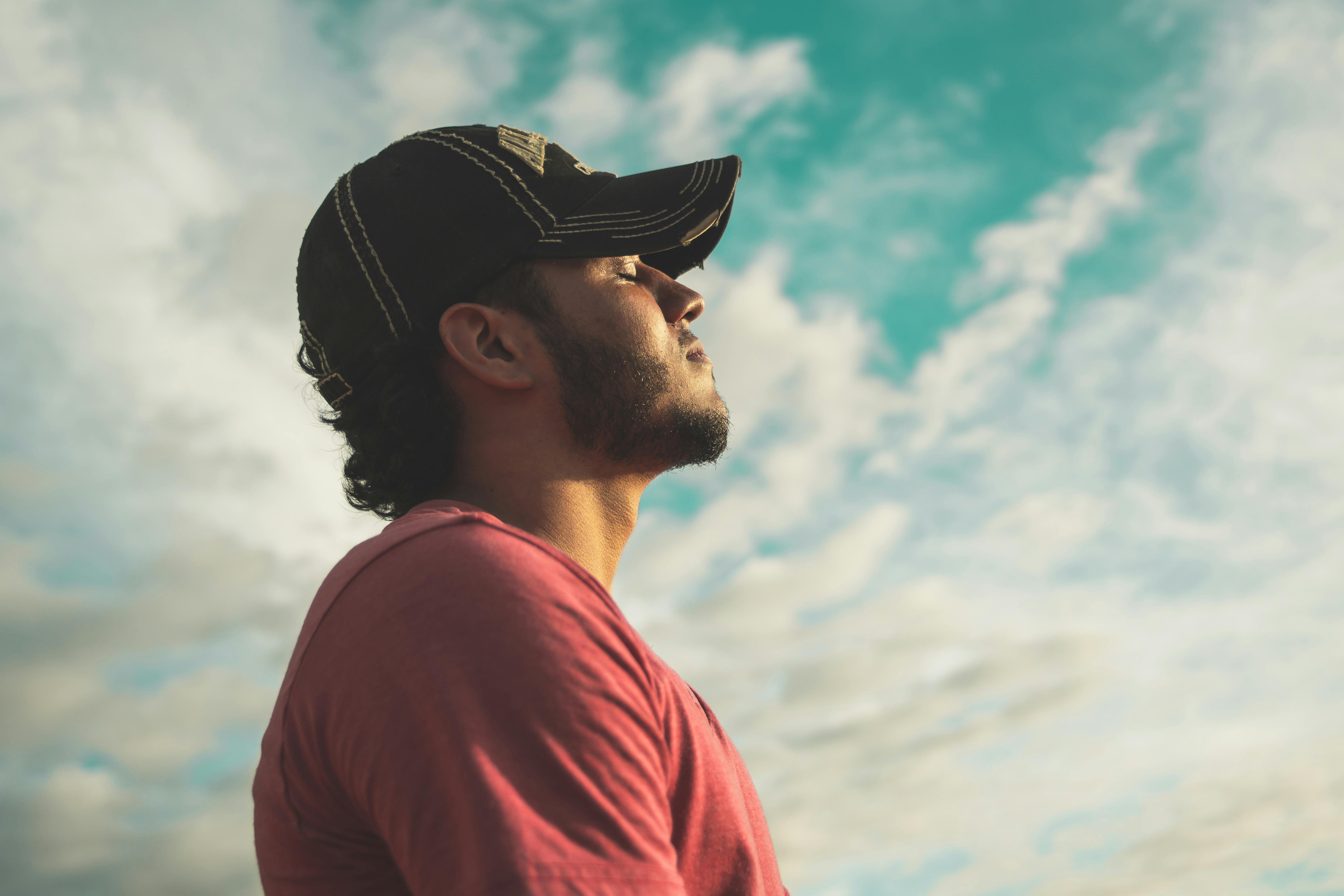 Meditation is about relaxation
This topic is not about meditation itself but deep breathing will be strongly related to it. You can do it not just on your back but on one foot too. So as you start to breathe deeply, relaxation will take over your body and it slowly shots down. If you are physically tired, it is fast with practice. It can lead you to the borderline of the sleep state.
You can get sleep paralysis also, but the thing is, you may go too deep and all sorts of kinds of stuff could happen. Ignore them and if you think you are too deep, just move your body parts and don't panic. It is a natural process and you become aware of that. Just relax and breathe deeply.
It can move your energies, start to heal yourself, look into your problems
And indeed, you will have the chance to slow down, stop focusing so intensively towards the external world and pay attention to yourself, your thoughts. Meditation is about this too. Observe your thoughts and with deep breathing, you can track back your life problems and sources of anger, anxiety, fears etc.
You can move your energies with this "technique", heal your organs, body parts over time and effort. You can feel the energy going through you from the non-physical source, you own energy supply, moving here and there.
People can cure their own cancer this way IF they tracked back their mental problems and stopped doing them!
You can also just slow down from daily life and stop loading big pressure on your shoulders. You will see how unreal those problems are.
Just look into your thoughts with closed eyes and observe them. Deep breathing will cause a peak relaxation which will close out the body focus and you can concentrate on one thing. It is hard for the most because we are living in information overload and brainwashing from everywhere. We can't concentrate on one thing. Make this a daily habit, once every day for 10-20 minutes or more and see the benefits.