Firstly when I'm speaking about parallel lives or alternative lives, people tend to think in past life terms. I'm repeating myself all the time that past lives are not what mystics and religious sources are telling. It is a limited misconception from the early ages when people had less understanding in a less complex world about what is what.
Time is not even existent in the non-physical world from where we are coming from. It is not even existing here, we just categorize our life in events and timespans to make it easier to deal with.
Look at a simple analogy: PC monitor screen with windows. Are they existing on another and another machine, those opened windows behind each other? No, they are at the same place, you just focus on one at once basically in front of you.
I will try to explain the two concepts and how they are existing here, right now as we are living this life as a character. And first I will explain how past lives are fooling people as a belief construct.
Basically about Past Life scams
I need to admit that many talented people like psychics and mediums, hypnotists are not telling you lies about non-existent past lives on purpose or directly. They just don't know that it IS misunderstood and not true. Still they will treat you and grab your money for nothing. Many will fool you or make you suffer even more from this misunderstanding, growing fear in you. They sell FEAR and you return for more.
These people will dig deep and grab out a "past life" to show the actual person how he/she suffers from it, having nonsense karma and what to do. People are gullible and without any basic understanding, they can be fooled. Own researching can help.
People still can get into trans or deeply altered states, like dreams and experience one. Basically thinking, that is the proof. It is not, just the actual person is merging with that parallel focus or self for the sake of being "there" and experiencing that life. Thinking his/her memory is mine and I was him/her. Not really, you are getting the actual focus' memory access and his/her life for a short while. You know it, feel it, experience it.
That is our multidimensional nature partly. Being anywhere at the same "time" from another perspective. We try to grasp these mechanics on human thinking terms. That's it! Now let's see the basics.
Parallel Lives
All are existing at the same time as this one of yours. The only barrier is that they are played out in the endless and timeless multiverse or wider reality with yours. This means that from your whole being, small portions as characters just like you here, are living their own lives in other physical and non-physical universes and worlds. YOU are doing it on another level.
Those sources are distorting the whole thing and people are believing in past lives because many lies and industries are built on that "fact" already. These lives are happening right now. But you are not them, they are real persons like you, here. It is a sort of yes and no. You are them and they are you, but only in basic essence. Your source is the same as theirs.
You can imagine it as a big ball of light, reaching out into other worlds with energetic links and smaller balls are using human or any kinds of forms to explore. And here I told you how we do exist, we are not human or any forms basically.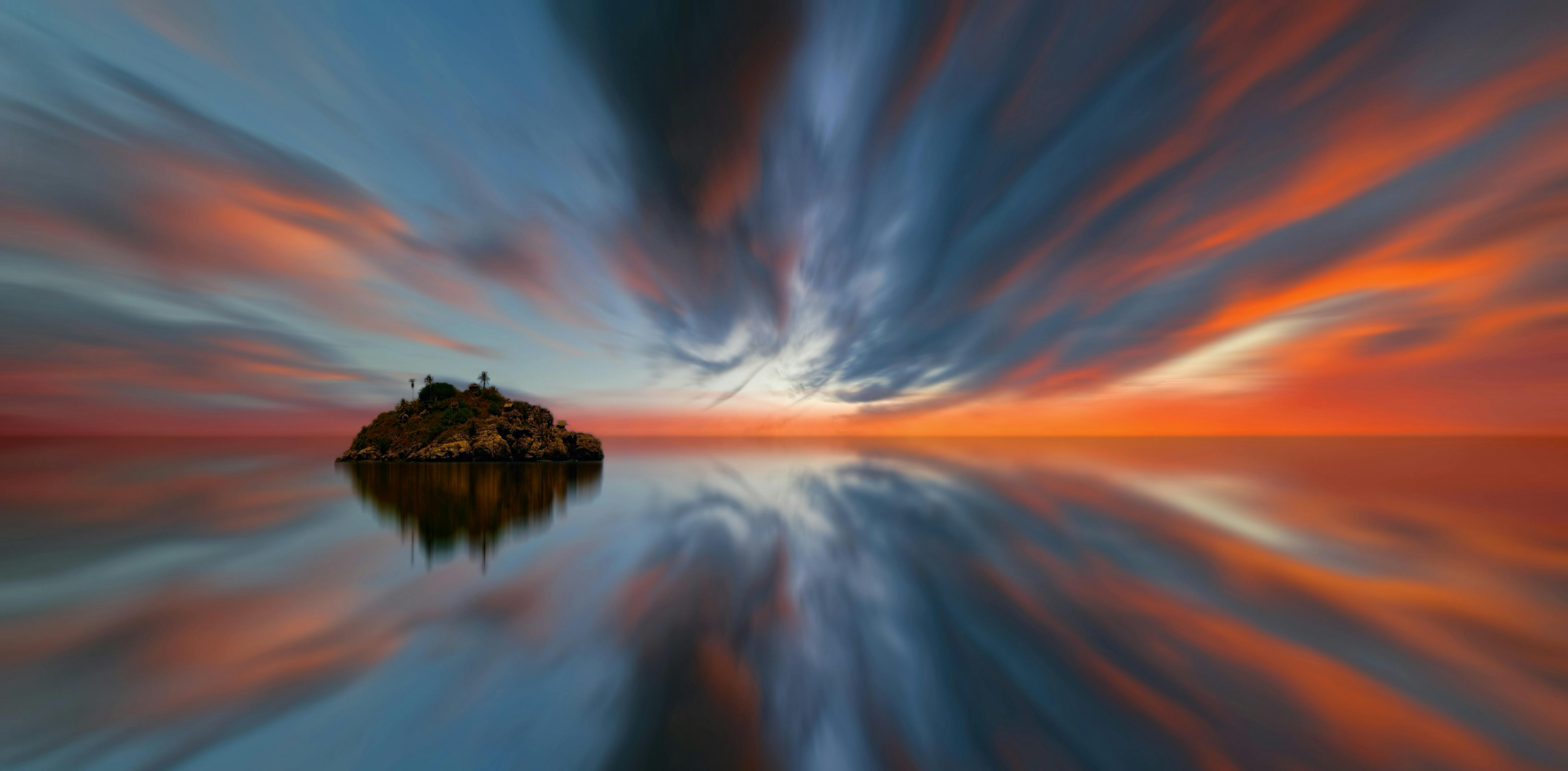 Alternative Lives
Almost the same principle is true here, but they are not just completely different individuals. These are a little bit complicated according to my understanding and I experienced both already. I mean both could be complicated to grasp for the first time for newbies.
You are here right now, walking a certain path. Ok, that is easy. So there are countless worlds, where you are living almost the same life but with smaller or vastly otherworldly differences. I try to point out the difference between the two categories but I think eventually many times, there is no real difference in the basic nature. We tend to categorize things.
These lives may be like you are a doctor here, living on a certain street and you have a house with a car. Just an example. "There", you are still a doctor but have a flat and a bike. These differences may get your attention via sleep but it takes practice to know for sure, are you in an alternative reality or not.
Another example. You survived your childhood from abusive parents and you are a good person, mentally stable, living your 20's with ease. There, you have the memories of freshly coming out of an institute because they made you crazy and you couldn't handle it (and they are primitive assholes). Still, you but that character is just another version from your source. It is all about gathering experiences.
How to know which one is which?
So the best option is to have your basical training being aware in your dreamlife because you are already in the non-physical world. There guides are taking you here and there according to your needs or their plans. Chances are people don't ever realize this, thinking they are doing it.
If you experience a completely different world, maybe still human, maybe not, then it is a parallel life. Solid, not fluctuating really if you have control over your thoughts and emotions. We need to learn self-control.
You can talk with your friends there, local "people", do your daily stuffs. Chances are you don't even realize that this life which you are doing there for hours or days is not really yours. You just emerged with that "focus" and his/her perception to try it. But with practice, you may know it later. How many worlds? Infinite in numbers.
The whole issue needs a solid foundation which is learnt by dream life. Firstly, you realize that dreams are not dreams at this stage. Then your personal development is the must. Not so many people will reach this stage. Intent and plans will play a key role.
Experiencing these lives are just tip of the iceberg, an endless one. If somebody experiences these without any intent or plans, then it was shown for the reason to grow up to your multidimensional nature. People will still think it is a past or future life. I can't help with this mindset.
In the end, we can call both like parallel lives because they are. Probable ones, alternative ones. These are just human categories to try to grasp the bigger picture.