Many young children and infants are developing poor myopic eyesight just at the beginning of elementary school. I think that maybe it is not dependent on the fact that we are in the 21st century. People had this issue in the past also, if not children. Parents don't know what to do, they have no knowledge about how eyesight works. Then that poor child will have an eye check with glasses. It won't help, only like an illusion.
I need to tell you that glasses of any kind will only make the condition much worse over time. Eyeglasses are straining the eye muscles, forcing them to push and pull for the correction on the glass' curvature.
I will describe the real root cause of this condition and how it can be healed without any tools and dangerous surgeries. It starts in your mind!
Please be cautious throughout my site that the mind is YOU and it is NOT the brain. It is your consciousness using a physical body. The observer. So when your eyesight is bad, you are in strain, your brain is in strain. It needs to be solved as eliminating the root cause. No tools, no surgeries. They are for taking your MONEY. They are needed in rare cases.
The mind is under stress
This strain or stress is on the eyesight because it is a symbol also in the physical world. It represents your "vision" towards the external world. The external world partly or mostly exists within you. Eyes are physical devices which get the signal and transfer it to the back of the brain.
So what happens is, infants and children are developing a bad eyesight in school because they need to be good at just anything. Maths, physics, language skills, any parts of literature and skills. Which are also useless, mostly. They need to fit into this sick society and get that "standard" of the level. Believe me, it will only cause blocks in life. We need to learn and pass the classes of course.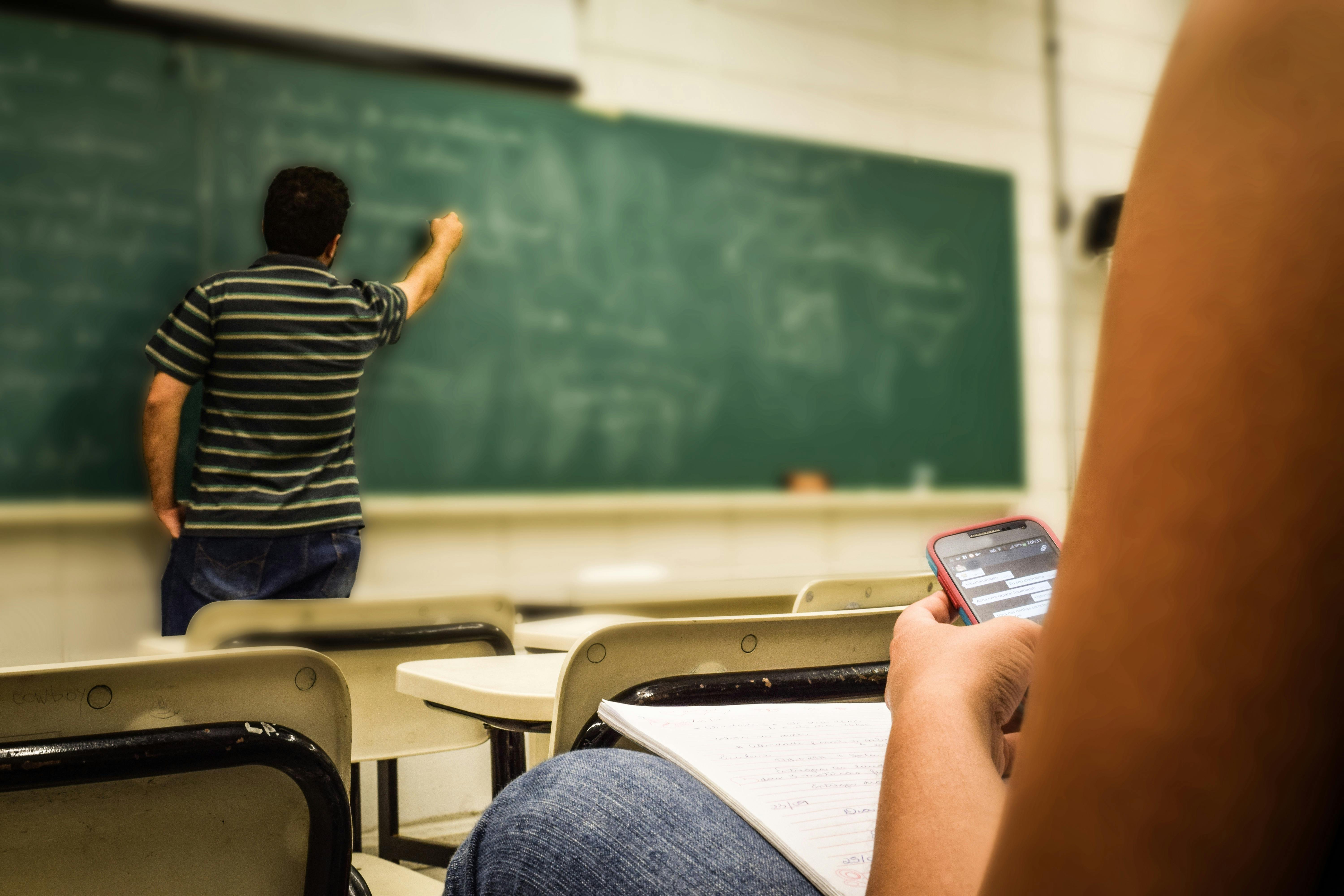 The process for the most with stress
So, for example, an actual child can't make good grades. He/she is under huge stress and pressure. There are the people pleasing stress towards asshole teachers, towards parents who want good grades. Nobody respects that poor child in the sense that they don't know and don't want to know what is GOOD for him/her. Also, nobody cares that the child is under pressure, especially in these crazy decades, full of information overload.
Actually, it is rare that a good parent is present and tries to get rid of the child's real abilities and wants. But most will force their worldview on them to shape them like they are.
In this case, imagine a great example. Math class. Not everybody likes it. You try to grasp the examples on the board. Trying to learn equations or anything. Over time, you are under so much stress that you try to close out the external world. You can't be so good at some classes.
Relatively and symbolically, the child will turn inside. Where can he/she escape? Into the inner world. This combination causes the shortened vision distance of accuracy. The external reality will be a strained blurring place wherever they try to look.
Parents and conditions
Then parents from lack of real understanding of how we are working on mind level, carrying that poor child to an eye checker. Whose job is to no matter what, write up a receipt about eyeglasses. Those tables of numbers and symbols in the checkroom are useless and you can't measure an eyesight in the eyeball's curves and cylinder numbers. Not even in a machine! The vision is acute, it varies greatly in every minute.
Eyes are under stress and the physical brain can't interpret clearly what we are seeing. electromagnetic waves, you know. If I would guess, that business is pretty smart to get you in the first place.
It alone causes more stress when you sit in and try to read the board of less and less clear numbers and signs from a distance in a dim lit room. Did you know this? Now you know for sure. The whole industry is built on this fooling. I don't say, optomerists are fooling people because I know at least one great woman in her carrier place. They just learned what was taught and they do it as a robot, earning from it. Why should they just stop their job?
In the last centuries when somebody had eye problems, there were glasses of under-correction. The patient used them for some DAYS, maybe for some weeks and they were done. Today? It is also an industry. Very few people or practices are searching for the mind cause, just like in any diseases.
People try to treat everything objectively. They didn't learn anything else.
How is it healed?
Now you know that huge stress and performance forcing is causing it in young ones. How to reverse it? Of course, we need to know at the first place, that the eyeballs are normal btw. If there is no real physical damage or genetic defects, then it is ok.
First, the child needs to learn to release strain and stress from his/her daily life. Parents have the biggest part because the child needs to know that nothing happens if he/she is bringing home middle grades. Nothing happens really. A bad parent won't admit it, child abusing and forcing is similar here.
He/she will be self-sufficient in life because his/her inner values and abilities are important. NOT brainwashing schools and their useless literature. Of course, it depends on the person and personality. Schools are built on the fact as making a diploma or degree, that people are made for slaves in this world. Learn, go to work and shut your mouth up. Don't question the system.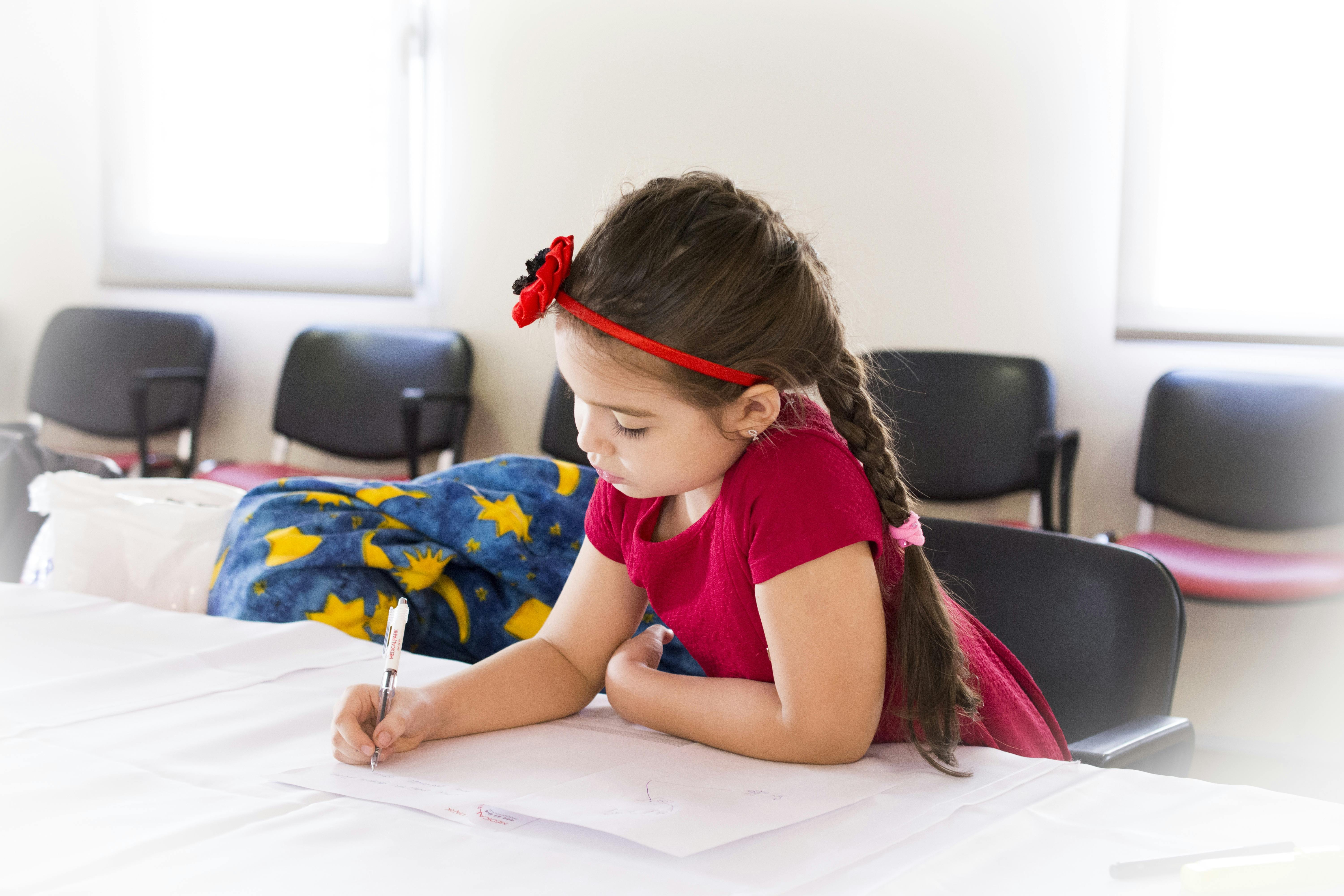 Improving eyesight
Eye muscles are needed to be trained to release stress. Vision training is needed. The muscles are in strain and the child needs to do a few weeks of muscles training. After the muscles are fine and not in constant strain (which glasses are causing), then it is mind work. It is all about working out the muscles without any brutal force. Slowly and carefully.
If you are in the place of your child, you need to know that no tragedy can happen in school life from bad grades. Don't give a damn of average grades. Life is not about the carrier and the best grades. Intelligent people don't need good grades in life. If they think they need to be perfectionists, they have a long way in real learning.
The child needs to learn how to release stress even daily. A little practice is needed to uses his/her sight in long distance and nearby as reading something. Don't stare at Screens and Smartphones all day long.
The eyes can't stare, the head and eyes need to move together. Eyes need to wander on the surroundings. Most stress comes from staring at ONE POINT. If we can't see it clearly, we tend to force it. Same for PC monitors. The yes must not stare at one point for minutes or hours. Use your head also and try not to only stare with eyes. It takes time and effort. Splash your closed eyelids with cool water also for rehydration, without kicking them.
Conclusion
In the end, normal clear vision will come back. It can come back even for a 80-year-old somebody in one hour from decades of bad eyesight! It is mental stress or an unsolved life problem.
In dietary terms, try less sugar and more protein for the brain. Diet has it's role also. Don't try to overdose your child with useless vitamins and minerals for this purpose, just eat well and don't dump down chemicals. These issues are the same for children and adults. Glasses are not needed for good eyesight with normal eyes. At old age, maybe reading glasses.